Argo Window repair & Glass replacement
Ginger Trail,

Lake Zurich

,

IL

60047
Monday: 08:00 - 17:00
Tuesday: 08:00 - 17:00
Wednesday: 08:00 - 17:00
Thursday: 08:00 - 17:00
Friday: 08:00 - 17:00
Saturday: 09:00 - 14:00
Sunday: Closed
Need Window Works?
Hire the repair man you can trust!
847-796-5126
Before
After
Before
After
Before
After
Before
After
Before
After
Before
After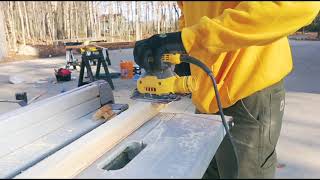 We do window repair in Lake Zurich for a very long time and people know us well and are happy about our work
Argo Window repair offers best services for homeowners, who have any kind of private property. After windows repair you receive a clear and accurate view from the house and more daylight will be able to get inside your rooms. Besides that, we have most different glass styles which can be suitable for most of the interior and exterior projects.
Services Offered in
Lake Zurich

:
Lake Zurich WOOD WINDOW REPAIR
Lake Zurich GLASS REPLACEMENT
Lake Zurich HARDWARE / MECHANISM REPAIR
Nearest Cities we Serve
Deer Park

(60010, 60074)

North Barrington

(60010)

Quentin Corners

(60047)

Barrington Woods

(60074)

Lake Barrington

(60010, 60084)

Kildeer

(60047, 60074)

Forest Lake

(60047)

Hawthorn Woods

(60047, 60060)

Lake Corner

(60047)

Gilmer

(62305, 62320, 62325, 62338, 62347, 62359)

Tower Lake

(60010)

Sylvan Lake

(60060)
Window Repair Near Me
Are your windows foggy? It means there is a broken seal! But there is no need to worry, you don't have to replace the window, you can just replace the glass! Call ARGO GLASS & WINDOWS to schedule a free estimate
Read Latest News
Lake Zurich Window Repair
Do you need your window frame repair? To be sure, take a screwdriver and gently push it to the frame. If wood there is very soft, then most probably your window gets rotted. If so, then the best way will be to change it for a new one. Another thing can be cracked glass or even broken. If this is the case, just call us.
Argo Window repair can replace window glass in your house whether it was broken because windy weather or by some other reasons. We will fulfill any repair or replacement job in very short time. In most cases window can be quickly repaired, but sometimes it will need full replacement. If you would like to put new windows we can help you to make best choice of color and style that will make you happy!
For us it doesn't matter what type of property you have. Argo Window repair values each and every customer who approaches for any kind of windows or doors repair. We can come to your doors even for simple broken seal in Lake Zurich, but can also replace all your old windows for a very short time. So, stop looking around for window repair near me, just call us and forget about your window problems! Our specialists will finish that job the same day, no need to worry!
In a last few years we see in this area big house renovation boom. Plenty of homeowners from Lake Zurich, Illinois begin to change their houses external and internal looks. And most of them went for windows repair and replacements. And this is right, because you can't finish the job without it. And guess what? Big part of these guys come to Argo Window repair! So what about you? Do you need seal repair in Lake Zurich or complete window replacement? If so, just give us a call! We can come to you any time you choose and fix home windows as needed. Just fill up short order online or call us directly in Lake Zurich, IL. Don't wait too long, act now and save on your utility bills.