Hoffman Estates

Glass Replacement
Professional Glass Replacement company
Hassell Rd, Hoffman Estates, IL 60169
08:00 - 17:00

Monday
Closed

08:00 - 17:00

Tuesday
08:00 - 17:00

Wednesday
08:00 - 17:00

Thursday
08:00 - 17:00

Friday
09:00 - 14:00

Saturday
Closed

Sunday
Broken? Foggy? Condensation?
TOP - Quality glass at affordable prices! We Install, Repair and Replace
Other Servises
Need Glass Replacement?
Hire the repair man you can trust!
847-796-5126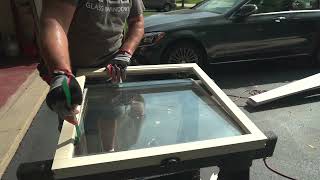 Glass Replacement in Hoffman Estates IL
Glass Replacement Near Me
Get a FREE Estimate
Our specialist will do a full newew of your windows.
We focus only on your needs!
Glass Replacement in Hoffman Estates
Windows are an integral part of any living space in Hoffman estates, Illinois. Through them, natural light and ventilation of the room is carried out. The design of the window block prevents dust and noise from entering the apartment. But, with inappropriate care, window structures are a weak spot in the thermal energy saving of an apartment. Despite their practicality and increased functionality, even high-quality windows have one unpleasant feature - the glass is practically not protected by anything and often break and become covered with cracks. If the cracked glass can be covered with special compounds, then the broken glass must be eliminated by glass replacement service in Hoffman estates.
Reasons why windows need the glass replacement
The need of window glass replacement can appear among residents of Hoffman estates, having both commercial or residential properties. Before proceeding, you need to find out the cause of the glass breakage. Usually it is the damage on the glass itself, but it can also be an unfair approach to the production of double pane windows, negligence in product quality control. One of the main reasons is incorrect installation, which can lead to some cracks on the glass. Errors during installation can affect the result. The service life of the double pane window will also be reduced due to poor conditions for storage and transportation: cracks, which are not easy or impossible to notice when purchasing. Fog on the windows or broken sash also can be the reason of window glass replacement. If you have problems with sash or fog on your windows, ARGO Glass&Windows company can offer you a professional service for window glass replacement in Hoffman estates. Our team of experienced craftsmen will fix any problems, that you can have in your house and other commercial or residential building.
Some extra services in addition to window glass replacement service in Hoffman estates:
How do we provide the best result of glass replacement in Hoffman estates?
We perfectly understand how much you may need to make the glass replacement, especially when it comes to the winter season. We provide our assistance in the following way: you contact us and tell us the essence of the problem that has arisen; we offer you a convenient time to travel to your home, as well as offer convenient payment methods; we leave at the agreed time without delay; we carry out all the necessary measurements; you tell us the essence of the problem and we get down to business. The comprehensive approach that we use ensures that we are guaranteed the best result of the glass replacement service in Hoffman estates.
Map of Hoffman Estates, Illinois