Germantown

Sliding Door Repair
Window Repair & Glass Replacement
5/5
Professional Sliding Door Repair company
N128W18368 Holy Hill Rd, Germantown, WI 53022
08:00 - 17:00

Monday
08:00 - 17:00

Tuesday
08:00 - 17:00

Wednesday
08:00 - 17:00

Thursday
08:00 - 17:00

Friday
09:00 - 14:00

Saturday
Closed

Closed

Sunday
Hard to Sliding or Broken?
Get your Sliding Door working like NEW! We Install, Repair and Replace
Other Servises
Need Sliding Door Repair?
Hire the repair man you can trust!
262-444-0916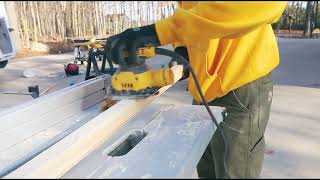 Sliding Door Repair in Germantown WI
Sliding Door Repair Near Me
Get a FREE Estimate
Our specialist will do a full newew of your windows.
We focus only on your needs!
Sliding Door Repair in Germantown
When I need to get the door repair service in Germantown, near me?
There are several types of popular glass doors in Germantown, such as french, sliding or patio with wood materials. Most often, door repair is provoked by glass. Repair of doors with broken glass consists in a complete replacement of the door leaf. To avoid replacement of the whole door, you should contact professionals for door repair. Residents of Germantown, having patio, french, sliding or even wood door, can get the help of ARGO Glass & Windows company. Our specialists will provide you and your house with professional service for door repair, fixing all the existing problems.
Main services, that also might be looking for with door repair in Germantown:
How to get the best door repair service in Germantown
Door repair involves a huge number of factors. So you can't do it on your own and need to get a job done by professionals. If you have questions, you can contact our company without unnecessary fears. If we take into account the relatively low cost of glass door repair service in Germantown at ARGO Glass & Windows, then calling a qualified employee of our company, will save you not only a lot of time, but also money.
Map of Germantown, Wisconsin