Waterford WI

Window Repair
Professional Window Repair company
Jefferson St, Waterford, WI 53185
08:00 - 17:00

Monday
08:00 - 17:00

Tuesday
08:00 - 17:00

Wednesday
Closed

08:00 - 17:00

Thursday
08:00 - 17:00

Friday
09:00 - 14:00

Saturday
Closed

Sunday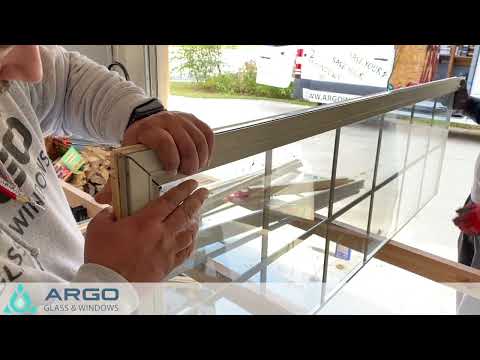 Window Repair Waterford
Window Repair Near Me
Get a FREE Estimate
Our specialist will do a full newew of your windows.
We focus only on your needs!
Our windows protect us and our homes from cold or heat, noise and street dust. However, nothing lasts forever and sometimes work is required to restore certain window functions. To increase the service life of the structures, it is recommended to regularly call a specialist for professional service in Waterford, who will carry out adjustments, diagnostics of elements and other elements. If you need to get the window repair service in Waterford, choose the ARGO Glass & Windows company. The location of our office is very close to Waterford, Wisconsin, which allows you to get to your home quickly and start the window repair as soon as possible. In addition, you can order preventive comprehensive window maintenance from us, which will ensure that your windows will perform their tasks properly throughout the entire period of operation.
In what cases it is necessary to get the window repair service in Waterford, near me
The need for window repair often arises in case of violation of the rules for operating the profile or excessive loads on window structures. Most often, residents of Waterford have to face the following problems:
difficulties with closing the window sashes;
you see a gap between the sash and frame;
the appearance of drafts and condensation with visible rotted areas on wood;
your sill was installed improperly or the sill is broken, as well as frame.
ARGO Glass & Windows company can provide you with professional service with affordable prices. Initially, the specialists will diagnose the windows in order to identify the causes of the malfunction, and only after that they will start window repair. Craftsmen can fix all the problems of any complexity in your house, including rotted wood.
Some extra services to have, living in Waterford:
Window glass replacement in Waterford
If you are looking for high-quality glass replacement, you need to contact our company for help. Our specialists have vast experience in performing such type of work and are able to do it as soon as possible.
Foggy repair in Waterford
Foggy windows are not an easy task and should be done by professionals. Unlike replacement process, this service provides fast, effective, on-site window restoration without removing the glass!
Door repair in Waterford
Doors are created to protect us, but sometimes they may need repair too. We are experienced in repairing doors and in most cases we will be able to repair the door on the spot.
Window replacement in Waterford
Despite their reliability, windows can fail during operation. We can easily fix all the problems which can make waves.
Hardware repair in Waterford
If it's time to repair your hardware, our company is ready to offer you the best repair service to eliminate all the defects. Such service involves removing all parts of a window and replacing it with a completely new unit.
Window repair in Waterford with the help of professionals
In this case it is wiser to focus on companies that have won an excellent reputation in this business niche, as well as companies with considerable experience. This means that soon you will need window repair. Our extremely skilled craftsmen carry out not only good window repair service in Waterford, but also accurate breakdown diagnostics, which will allow you to return your windows to their original condition. After our visit and window repair service, your windows will be like new or even better than new!
Leave a request
Our specialist will estimate the condition of your windows, will take measurements and prepare a cost calculation right at your home!
Map of Waterford, Wisconsin
Windows Replacement Near Me
Find the best local company near Waterford, Wisconsin