Northbrook

Sliding Door Repair
Professional Sliding Door Repair company
Walters Ave, Northbrook, IL 60062
08:00 - 17:00

Monday
08:00 - 17:00

Tuesday
08:00 - 17:00

Wednesday
08:00 - 17:00

Thursday
08:00 - 17:00

Friday
09:00 - 14:00

Saturday
Closed

Closed

Sunday
Hard to Sliding or Broken?
Get your Sliding Door working like NEW! We Install, Repair and Replace
Other Servises
Need Sliding Door Repair?
Hire the repair man you can trust!
847-796-5126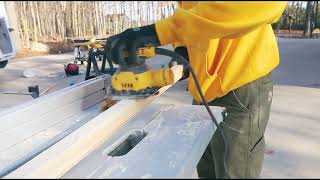 Sliding Door Repair in Northbrook IL
Sliding Door Repair Near Me
Get a FREE Estimate
Our specialist will do a full newew of your windows.
We focus only on your needs!
Sliding Door Repair in Northbrook
Glass doors are widespread not only in shopping and entertainment centers and offices, but also in residential buildings. They have a modern design, are easy to matte and tint, apply various patterns and other decorative elements. Manufacturers of such products pay special attention to its quality, since a violation of production technology can lead to damage to the canvas, which cannot be repaired. However, preventing premature failure of the door is quite simple. To do this, it is necessary to carry out regular maintenance of elements such as handles, locks, etc. ARGO Glass&Windows company provides services for door repair and maintenance in Northbrook, Illinois. Experts carry out adjustment of door elements, eliminate malfunctions of the lock. All work is carried out by professionals, which guarantees high quality glass door repair.
Main problems when I need a door repair service in Northbrook, near me:
The door leaf has sagged.
The glass sheet is broken.
The door hardware is worn out.
The sash does not open or close, it needs to be adjusted.
Glass replacement is less cost-effective, than window replacement.
If you notice that your patio, french, sliding or wood door has begun to make extraneous sounds or cling to the floor surface, you need to contact a trusted company to get the high-quality door repair service, and as soon as possible, a specialist on site will identify the malfunction and fix it. ARGO Glass&Windows company can offer you a professional service for door repair in Northbrook. Our craftsmen will fix any existing problems with patio, sliding, french or wood doors in your house.
Services in Northbrook, which are in close vicinity to door repair:
Where to find the best glass door repair service in Northbrook
In Northbrook, with its hospitality, where guests often rage, door repair remains a popular service. Our specialists carry out the whole range of glass work on door repair: measurements, disassembly of the door frame with any profile, installation and replacement of glass, followed by assembly of the frame. You do not have to search for glass of the right size on your own, spend time searching and selecting patterns - entrust your worries to us!
Map of Northbrook, Illinois