Chicago Window Repir & Glass Replacement
N Western Ave,

Lincoln Square

,

IL

60625
Monday: 08:00 - 17:00
Tuesday: 08:00 - 17:00
Wednesday: 08:00 - 17:00
Thursday: 08:00 - 17:00
Friday: 08:00 - 17:00
Saturday: 09:00 - 14:00
Sunday: Closed
Need Window Works?
Hire the repair man you can trust!
773-303-7155
Before
After
Before
After
Before
After
Before
After
Before
After
Before
After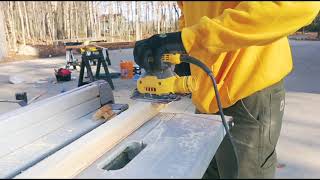 Professional wooden windows and doors repair in Lincoln Square, Chicago
Wood window frames over the time lose their primary appearance and become useless. But this is must be not a reason for its replacement. Such windows can easily be fully restored. Usually, it is far cheaper to make compared to buying new windows.
Services Offered in
Lincoln Square

:
Lincoln Square WOOD WINDOW REPAIR
Lincoln Square GLASS REPLACEMENT
Lincoln Square HARDWARE / MECHANISM REPAIR
Are your windows foggy? It means there is a broken seal! But there is no need to worry, you don't have to replace the window, you can just replace the glass! Call ARGO GLASS & WINDOWS to schedule a free estimate
Read Latest News
Lincoln Square Window Repair
This is really true when we speak about unusual sizes or rare shapes in private houses or old apartments. During wooden window restoration in the apartment, main task is to restore the wood. In this process, window refurbishment is practically no different from the restoration process of wooden door or any other wooden product. 
Argo Glass&Windows in Lincoln Square offers the following windows repair and restoration services:
wood rotten parts replacement;
sash sill check and repair;
windows service and repair;
wooden frame repair;
wooden doors service and restoration;
recaulking;
glass replacement;
commercial glass repair and replacement;
window locks service and repair;
hardware repair and replacement;
wooden doors adjustments.
Most often, windows repair is ordered from us during apartment's refurbishment. When a designer has developed a new interior design old windows usually do not fit into it. There two choices remain - either their dismantling or installation of new ones or a thorough repair. The final choice is yours.
Is there a point to change
New double-glazed windows and old wooden windows with double frames are also subject to restoration. In the first case, of course, repairing is more economically justified, since a new wooden window which is double-glazed will cost you many times more than the restoration of an old one. But old frame apartment windows in high-rise buildings are usually advised to be restored only in the case when there is an opportunity to do it without a complicated and "dirty" procedure which is included dismantling and installing new window blocks.
As a result of the wooden windows overhaul, you will actually get a completely new window that can serve at least two more decades and survive more than one apartment renovation.
Better to go for restoration
So, if the paint on your wooden windows peeled off or surface frame was cracked, and the whole window was deformed - all this can be repaired by our masters and thus give a new life to your wooden windows. Argo Glass&Windows in Lincoln Square has a full range of services for windows restoration and repair, as well as other solid wood products.
We carry out all the work on repair of turnkey windows on-site at the customer place, and only in special cases, we export products for processing in the shop. For all windows restoration works and other our services, we provide a comprehensive guarantee. There are no small or big jobs, we treat each of it equally.