Chicago Window Repir & Glass Replacement
W Lawrence Ave,

Ravenswood

,

IL

60640
Monday: 08:00 - 17:00
Tuesday: 08:00 - 17:00
Wednesday: 08:00 - 17:00
Thursday: 08:00 - 17:00
Friday: 08:00 - 17:00
Saturday: 09:00 - 14:00
Sunday: Closed
Need Window Works?
Hire the repair man you can trust!
773-303-7155
Before
After
Before
After
Before
After
Before
After
Before
After
Before
After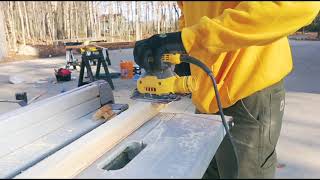 Double-glazed windows replacement and repair in Ravenswood, Chicago
In comparison with PVC windows, wooden structures require more careful handling and careful maintenance. Accordingly, repair of wooden windows is required more often. And there are problems with window tightness, hardware elements can fail, and the paintwork is often damaged.
Services Offered in
Ravenswood

:
Ravenswood WOOD WINDOW REPAIR
Ravenswood GLASS REPLACEMENT
Ravenswood HARDWARE / MECHANISM REPAIR
Are your windows foggy? It means there is a broken seal! But there is no need to worry, you don't have to replace the window, you can just replace the glass! Call ARGO GLASS & WINDOWS to schedule a free estimate
Read Latest News
Ravenswood Window Repair
Argo Glass & Windows craftsmen will cope with any task wooden windows repair, whether it is outdated designs or modern luxury wooden windows. Restoration and improvement of hardware performance, window frames renovation, ensuring proper tightness we will do it and make your windows reliable and working again!
Wooden windows restoration in Ravenswood
Wooden windows are characterized by high performance, but its repair sometimes is still required. Thanks to our services, it is possible to solve problems with blowing, wood deterioration,  sound and heat insulation without, a complete windows replacement. Company service specialists will competently eliminate all malfunctions and restore functionality of the structures.
Most often, our masters are called to adjust windows (especially when the cold season is approaching), to replace broken pens, to install additional children's locks. If the window has ceased to be hermetic (it has become "blown out"), the rubber seal will need to be replaced. This is a relatively simple operation but for proper results, it must be performed correctly. In particular, before seal replacing it should be lubricated. In general, silicone lubricant is desirable to update every six months, then windows repair will be not required so often. Timely seal processing also improves sash closing.
Glass replacement is required very rare; usually, it's needed when window is mechanically damaged. However, sometimes sash twists due to the shrinkage of the house or unskilled window installation. Repair of such non-warranty cases is rather time-consuming and quite expensive.
How to determine when you need to call our window repair specialists
It can be necessary in case:
when window is closed but there are still drafts (blowing);
on the slopes or window itself is formed frost;
sound insulation deteriorated (with window closed, more sounds are heard from the street);
the glass began to fog up;
sash windows creak.
Wooden window and doors are very durable and resist weather and temperature effects very well when they still new. But the normal wear and tear of working mechanisms and accessories, abrasion of rubber seals or damage to the glass, all this requires repair to restore windows reliability.
Our repair team has all the necessary professional knowledge and proven algorithms of actions, which allow quickly and with minimum cost to restore your wooden windows.