Chicago Window Repir & Glass Replacement
W Devon Ave,

West Ridge

,

IL

60659
Monday: 08:00 - 17:00
Tuesday: 08:00 - 17:00
Wednesday: 08:00 - 17:00
Thursday: 08:00 - 17:00
Friday: 08:00 - 17:00
Saturday: 09:00 - 14:00
Sunday: Closed
Need Window Works?
Hire the repair man you can trust!
773-303-7155
Before
After
Before
After
Before
After
Before
After
Before
After
Before
After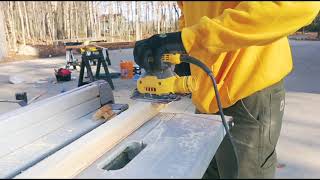 Old or new design wooden windows restoration and repair in West Ridge, Chicago
Window restoration is a great alternative to replacing them with new windows, as installation of a new window costs much more than price of all restoration work done. Strong, well-preserved wood is often found even in the oldest wooden windows under a layer of old paint.
Services Offered in
West Ridge

:
West Ridge WOOD WINDOW REPAIR
West Ridge GLASS REPLACEMENT
West Ridge MECHANISM REPAIR
Are your windows foggy? It means there is a broken seal! But there is no need to worry, you don't have to replace the window, you can just replace the glass! Call ARGO GLASS & WINDOWS to schedule a free estimate
Read Latest News
West Ridge Window Repair
The need for wooden windows restoration
This is depends largely on the frequency and quality of wood care. The more often and better care will be provided, the less often they will need restoration. All windows gradually wear out over time, their geometry and tightness are disturbed, which can lead to big troubles. For example, blowing, drafts, penetration of noise and dust into the room. Cracked paint does not look aesthetically pleasing, chipped, worn accessories. However, despite many problems, old wooden windows have a great chance to return their original condition by carrying out their restoration.
The main problems that the restoration of windows eliminates:
coverage violation;
presence of visible defects;
accessories wear;
insufficient sound insulation;
geometry destruction;
worn seals;
lack of water outlets;
presence of cracks.
Works on windows repair and restoration
Long service life of the restored wooden windows is achieved by a complex of external and internal works. Professional restoration involves adjusting carpentry and fitting work. The complex of restoration works provides increased sealing of windows, heat and sound insulation, and some other window operation.
List of main restoration works:
painting with special paints;
sealing window;
seal installation;
restoration or replacement of individual elements;
glass replacement if cracked;
fitting adjustment;
installation or repair of a window sill.
Benefits of window restoration
There can be a lot of benefits because of:
increase reliability and technical properties;
improvement of functional characteristics;
full restoration of aesthetic appearance;
warming of a window design;
increase in heat and noise insulation;
increase in service life;
ease of opening and closing;
low cost compared to carrying out a full replacement of windows.
Our services
Argo Glass & Windows from West Ridge provides services for the windows restoration. Our experienced craftsmen will perform any restoration work of high quality - restoring appearance of the window, improving functional characteristics and changing window construction.
After carrying out restoration by our specialists, you will receive an updated, practically new, aesthetically attractive, neatly painted window that will be reliable and durable. At the same time, you will save your budget and be able to enjoy windows restored at the highest professional level for a long time.