Home Window Repair & Glass Replacement
Prairie St,

Saint Charles

,

IL

60174
Monday: 08:00 - 17:00
Tuesday: 08:00 - 17:00
Wednesday: 08:00 - 17:00
Thursday: 08:00 - 17:00
Friday: 08:00 - 17:00
Saturday: 09:00 - 14:00
Sunday: Closed
Need Window Works?
Hire the repair man you can trust!
630-780-6775
Before
After
Before
After
Before
After
Before
After
Before
After
Before
After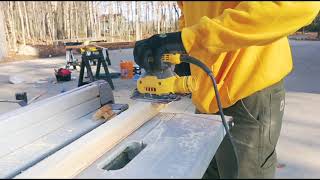 Argo Window repair offers window restoration and replacement to all St Charles, Illinois residents
If home windows problems could be switched off as windows in the computer, then imagine how easy life would become for each home owner. However, that is just our dreams, but real life is absolutely different. Therefore, when your windows cease to work as they must, it is necessary to go to a repair center.
Services Offered in
Saint Charles

:
Saint Charles WOOD WINDOW REPAIR
Saint Charles GLASS REPLACEMENT
Saint Charles HARDWARE / MECHANISM REPAIR
Nearest Cities we Serve
Wayne

(60174, 60184)

Coleman

(62704)

Five Island Park

(60177)

Valley View

(60174)

Rainbow Hills

(60175)

Novak Park

(60175)

Fox River Estates

(60174)

Dunham Castle

(60184)

Fox River Heights

(60174)

Woodland Hills

(61081)
Window Repair Near Me
Are your windows foggy? It means there is a broken seal! But there is no need to worry, you don't have to replace the window, you can just replace the glass! Call ARGO GLASS & WINDOWS to schedule a free estimate
Read Latest News
Saint Charles Window Repair
We will prepare for you the exact estimation of expenses and will make all necessary measurements as well as help with a new windows choice. Replacement of old and ugly windows will help not only to improve the image of your house, but also to considerably cut down expenses on your utility bills.
If you have any problems with windows, like hard to open and close, rot and cracks in frames and glasses, then don't hesitate, just call to professionals. After our work you will not recognize your windows as they will look as a new. Your house will just change and will turn into a real palace. If you really want it to happen, take phone and call Argo Window repair center and we will quickly prepare all necessary stuff for work. Windows repair or replacement will take place so quickly that you won't even notice it.
Windows appearance depends from many factors, such as severe weather conditions, quality and natural aging of material. It is possible to extend life of any window by just having its timely service and repair. Our company offers window repair in St Charles at very attractive prices. We are not only involved in repair of windows, but also make full replacement of old windows for new ones in houses and commercial properties. If you live in St Charles Illinois, then you can rely for any windows repair on Argo company.
Owners of properties who are planning on renovating their homes shouldn't forget about windows. Imagine that you have spent a lot of money for house repair in St Charles IL and it began to look just fine, but at the same time there are still old and damaged windows, which only spoil your house image. It turns out that you have spent a lot of money in vain. The cost of windows repair is much less, than cost of house renovation and therefore, it is better not to try to save on this cost, but go straight to any window repair near me.
If water constantly gets into window and you don't know where to go, then it is better to repair broken seal in St Charles in the Argo Window repair company. We not only carry out seal repair in St Charles, but also can eliminate all other window malfunctions, including the broken glass.