Hoffman Estates

Window Hardware Repair
Professional Window Hardware Repair company
Hassell Rd, Hoffman Estates, IL 60169
08:00 - 17:00

Monday
Closed

08:00 - 17:00

Tuesday
08:00 - 17:00

Wednesday
08:00 - 17:00

Thursday
08:00 - 17:00

Friday
09:00 - 14:00

Saturday
Closed

Sunday
Doesn't open or stay up?
Fix first replace at worst! We Install, Repair and Replace
Other Servises
Need Window Hardware Repair?
Hire the repair man you can trust!
847-796-5126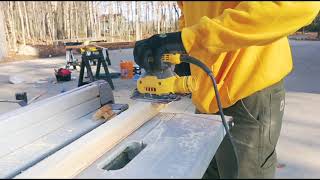 Window Hardware Repair in Hoffman Estates IL
Window Hardware Repair Near Me
Get a FREE Estimate
Our specialist will do a full newew of your windows.
We focus only on your needs!
Window Hardware Repair in Hoffman Estates
First of all, it is worth noting that window fittings are a complex mechanism in which the components are inextricably linked, therefore, the breakdown of one part will entail an increase in the load on the other parts. As a result, the fittings will start to fail one by one. Window mechanisms are a necessary components for the correct operation of the entire window construction system. These elements bear the main load, so they are most often subject to wear and tear. Therefore, hardware repair is a demanded procedure in Hoffman estates, Illinois. It is better not to carry out repairs on your own, since the situation can significantly worsen - this type of work requires a professional approach.
When should I get the repair service in Hoffman estates, near me?
It is important for the owner to understand that the operation of the window largely depends on the operation of the fittings, that need regular adjustment. In most cases, even the slightest breakdown makes it impossible to operate the entire window. This problem will be solved by repairing or replacing window fittings. Drastic measures and significant costs can be avoided by calling the craftsmen in Hoffman estates, when the first signs of a system malfunction appear.
The main symptoms of hardware malfunction:
Falling out of the sash (opening it simultaneously in two planes);
Turning the handle around its axis;
Hard stroke of the handle or inability to make a full turn;
Any extraneous sounds when turning the handle, opening or closing the sash;
Jamming of mechanisms and inability to open or tightly close the sash;
6.Purging in the places where the sash fits when it is tightly closed;
Mechanical breakdowns with locks, keepers and other important parts, as balancer and operators.
ARGO Glass&Windows company can support you, providing your house with needed professional service in Hoffman estates. Our experienced craftsmen will fix all the broken parts of any complexity.
Other services, which we offer in Hoffman estates:
What do you get, choosing our company for repair service in Hoffman estates?
When contacting our company, you choose professionalism, service and guaranteed quality. Accurate diagnostics are very important in order to properly fix problems, which allows you to find the source of the problem and fix it. This way you will avoid overpayments and get exactly the result you need. Our company specializes in window constructions and offers a full range of services related to window systems. We offer the following advantages:
the craftsman promptly leaves for the facility at a convenient time for the client;
professionally fix breakdowns, regardless of their complexity;
work with all types of mechanisms;
a reasonable fee for our services, offer a guarantee for the work performed;
for replacement we offer only reliable and proven sets of fittings that will function properly for many years.
we select additional equipment for the specific needs of customers, living in Hoffman estates.
Map of Hoffman Estates, Illinois