Lincolnwood

Window Hardware Repair
Professional Window Hardware Repair company
Crawford Ave, Lincolnwood, IL 60712
08:00 - 17:00

Monday
08:00 - 17:00

Tuesday
08:00 - 17:00

Wednesday
08:00 - 17:00

Thursday
08:00 - 17:00

Friday
09:00 - 14:00

Saturday
Closed

Closed

Sunday
Doesn't open or stay up?
Fix first replace at worst! We Install, Repair and Replace
Other Servises
Need Window Hardware Repair?
Hire the repair man you can trust!
847-796-5126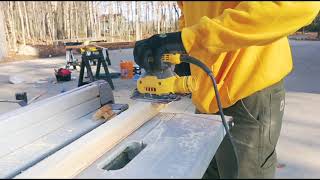 Window Hardware Repair in Lincolnwood IL
Window Hardware Repair Near Me
Get a FREE Estimate
Our specialist will do a full newew of your windows.
We focus only on your needs!
Window Hardware Repair in Lincolnwood
Hardware means a set of parts responsible for the process of opening sashes and pressing them against a window frame. Violation of operating conditions, irregular cleaning and discharge lead to the initial breakage of parts of the parts or the entire mechanism. In most cases, all parts are connected to each other and the incorrect operation of one of them can lead to more serious damage in the future. But do not be in a hurry to get angry and install a new window - ARGO Glass & Windows, a high-quality, fast fixture in Lincolnwood, Illinois.
The main cause of the breakdown that led to the hardware repair service in Lincolnwood near me
Most often, the need for window repairs is caused by the failure of some elements without regular adjustments. Another reason - keeepers and locks, as well as balancers or operators are broken. Minor failures and breakdowns during long-term operation without repair lead to failure of expensive mechanisms and components. ARGO Glass & Windows company can support your house in Lincolnwood with professional service and fix all existing issues in your house.
Additional services you may need in Lincolnwood:
Benefits of Contacting Our Company for Repair Services in Lincolnwood
It is not worth postponing the call of a specialist for the reason that even a small malfunction in a short time can turn into a serious problem and the cost of repair will also increase. The efficiency of affordable service have given us a large base of satisfied customers living in Lincolnwood. A good specialist is a guarantee that the problem will be solved quickly and inexpensively.
Map of Lincolnwood, Illinois