Streamwood

Window Hardware Repair
Professional Window Hardware Repair company
S Park Blvd, Streamwood, IL 60107
08:00 - 17:00

Monday
Open

08:00 - 17:00

Tuesday
08:00 - 17:00

Wednesday
08:00 - 17:00

Thursday
08:00 - 17:00

Friday
09:00 - 14:00

Saturday
Closed

Sunday
Doesn't open or stay up?
Fix first replace at worst! We Install, Repair and Replace
Other Servises
Need Window Hardware Repair?
Hire the repair man you can trust!
847-796-5126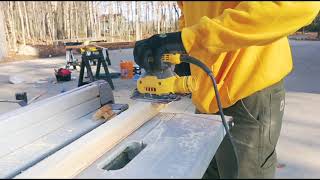 Window Hardware Repair in Streamwood IL
Window Hardware Repair Near Me
Get a FREE Estimate
Our specialist will do a full newew of your windows.
We focus only on your needs!
Window Hardware Repair in Streamwood
The normal operation, the resistance of the profile to deformation, the reliability of the window structure depends on the correct operation of the mechanism. High quality windows are the most demanding of window construction. They are popular because of their high stability, reliability, good sound insulation and heat retention. To rectify the situation, you need to repair or replace some elements - if you contact ARGO Glass & Windows soon it will be cheaper for you, as our experienced craftsmen are able to perform proper job done in Illinois.
The most common types of hardware damage that can occur to residents of Streamwood near me are:
There is a strange sound when the group or mechanism rotates.
In case of mechanical damage to the operators and balancers.
Lock and keeper are broken.
No matter how high-quality and reliable all the elements are, but to extend the service life of your property in Streamwood, they should be inspected and repaired twice a year with adjustment. ARGO Glass & Windows company with its professional service can support you by fixing all troublesome items to make your house fully functional again.
Additional services in Streamwood from our company:
How to extend the service life of your hardware in Streamwood?
Our company provides services for repair and replacement of various mechanisms. Contact ARGO Glass & Windows to order window repairs in Streamwood. In addition, for each window or door we select the necessary elements individually if a complete replacement of the window/door material is required.
Map of Streamwood, Illinois