Argo Glass & windows - Glass replacement, Foggy Window Repair
Monday: 08:00 - 17:00
Tuesday: 08:00 - 17:00
Wednesday: 08:00 - 17:00
Thursday: 08:00 - 17:00
Friday: 08:00 - 17:00
Saturday: 09:00 - 14:00
Sunday: Closed
Need Window Works?
Hire the repair man you can trust!
972-360-6007
Before
After
Before
After
Before
After
Before
After
Before
After
Before
After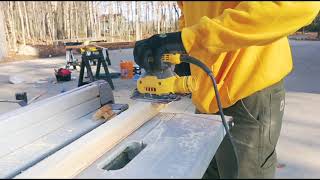 Window frames made of wood lose their appearance over time and become unusable. But this is not always the reason for their replacement. They can easily be restored, that is, completely restored.
Services Offered in
Grapevine

:
HARDWARE / MECHANISM REPAIR
Nearest Cities we Serve
Bransford

(76034)

Minters Chapel

(76051)
Window Repair Near Me
Are your windows foggy? It means there is a broken seal! But there is no need to worry, you don't have to replace the window, you can just replace the glass! Call ARGO GLASS & WINDOWS to schedule a free estimate
Read Latest News
Grapevine Window Repair
In most cases, it is much cheaper to do compare to buying new windows. This is especially true when it comes to windows of custom sizes or shapes in private homes.
Window structures made of wood begin to wear out over time, which leads to various problems:
drying out;
backlash;
skew frame;
peeling paintwork;
disruption of the fittings and others.
The specialists of Argo Glass & Windows carry out high-quality and inexpensive repair of wooden double-glazed windows in Grapevine. Departure and consultation are free of charge. For repair and replacement of accessories, a warranty is provided.
We carry out any types of repair of wooden double-glazed windows, which may be required:
Diagnostics of the structure for malfunctions.
Window sash adjustment.
Replacement and repair of wooden window fittings: locks, latches, hinges, linings, ventilation, locks and others.
Replacement and installation of handles, locks.
Service maintenance.
Repair of wooden double-glazed windows and accessories is quite difficult to do on their own, without having the tools and the necessary experience specially designed for these purposes. Due to incorrect intervention, minor window malfunctions can develop into serious damage. In this case, troubleshooting will take much more time and will cost much more.
Seek qualified help when you find the following problems:
The functionality of the fittings was broken.
The valves are skewed, they move incorrectly in the opening, do not open and close well.
There may be several reasons for the breakdown. Most often, this is the natural wear of structures. Excess moisture or, conversely, dryness could also have an effect. Deformations, repair of wooden windows are all kinds that are formed due to mechanical damage. Our craftsmen, who repair wooden window fittings and structures themselves, will quickly come to the rescue and will cope with tasks of any complexity.
All work is performed at low prices, affordable to everyone. We work with any kind of windows. In case of urgent need, an urgent departure to Grapevine is possible. You can be sure of the careful handling of double-glazed windows and that the maintenance of wooden windows will take place at the highest level. We are responsible for the quality of the work carried out, so we provide a guarantee on them.
All actions are performed as quickly as possible, without causing inconvenience to the owners. Masters behave politely and tactfully, always listen carefully to the client and pay attention to any wishes.
Contact our masters for free consultation if you have questions regarding our services and repair techniques in general. Prices for the maintenance of wooden structures are one of the most reasonable in all Grapevine. Contact us, and with us your windows will work again like new!
Find a professional window repair near You in Grapevine, TX.