Argo Glass & windows - Glass replacement, Foggy Window Repair
Mill St,

Lewisville

,

TX

75057
Monday: 08:00 - 17:00
Tuesday: 08:00 - 17:00
Wednesday: 08:00 - 17:00
Thursday: 08:00 - 17:00
Friday: 08:00 - 17:00
Saturday: 09:00 - 14:00
Sunday: Closed
Need Window Works?
Hire the repair man you can trust!
972-360-6007
Before
After
Before
After
Before
After
Before
After
Before
After
Before
After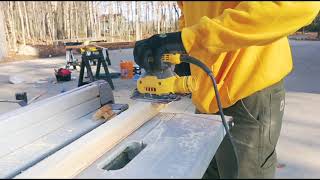 Quality window maintenance and repair in Lewisville
It's important to ensure proper care and maintenance outside the windows, as otherwise their operational life will be extremely short. Modern manufacturers offer us high-quality products, which should last for decades, but sometimes the operating conditions, including climatic conditions, disable some window elements of previously guaranteed terms.
Services Offered in
Lewisville

:
HARDWARE / MECHANISM REPAIR
Nearest Cities we Serve
Highland Village

(75077, 76226)

Trinity Mills

(75862)

Harbor Grove

(75065)

Hickory Creek

(75065)

Lake Dallas

(75065)
Window Repair Near Me
Are your windows foggy? It means there is a broken seal! But there is no need to worry, you don't have to replace the window, you can just replace the glass! Call ARGO GLASS & WINDOWS to schedule a free estimate
Read Latest News
Lewisville Window Repair
It so happens that initially the quality of the windows is quite low and for this reason they start to demand increased attention to themselves prematurely. In Lewisville window repair can be ordered in our company today, if you need the help of qualified professionals who are well versed in the intricacies of their business. We have been working in this direction for quite a long time, so we can easily solve any task set by the client.
Modern windows may require attention for various reasons. For example, if the glass unit is broken, then there is no point in repairing it, since it is much easier and more profitable to replace it with a new analogue. To perform this work, you need to have the appropriate knowledge, experience and professional tool. Repair of windows in Lewisville from our company implies a comprehensive provision of services, the cost of which is available to all residents of the state of Texas. Turning to us, you can be sure that the work will be done in a short time, with the highest quality and within the agreed prices. We work officially, so our customers are always insured against any trouble.
What kind of breakdowns can we easily fix?
If the window is depressurized, and you can find out by the accumulation of condensate on the window sill or between the panes, this means that the life of the sealing elements has expired. Practice shows that modern manufacturers sometimes save on them; therefore, these structural elements begin to fail prematurely. There is nothing terrible in this, since the replacement of a component can be carried out in less than one hour if the necessary seals are available. In Lewisville , you can entrust the repair of windows and their seals to our representatives. They will arrive at the site, assess the condition of the window, and, if necessary, be able to carry out repair work on the day they contact us. We make every effort to work with us as comfortable as possible and beneficial for the customer.
Find a professional window repair near You in Lewisville, TX.
The deformation of the glass will require its complete replacement. Fortunately, this is a relatively simple operation that doesn't require significant costs on the part of the customer. Our staff will arrive at the facility, dismantle the damaged structural member, take off the dimensions from it, and then install a new glass unit. In Lewisville repair of windows, as well as throughout Texas, you can safely order in our company. We try to take the most responsible approach to cooperation with customers, providing an individual approach to each of them. This makes it possible to maintain an excellent reputation while continuing to develop within the framework of the professional direction.