Argo Glass & windows - Glass replacement, Foggy Window Repair
Cannon Pkwy,

Roanoke

,

TX

76262
Monday: 08:00 - 17:00
Tuesday: 08:00 - 17:00
Wednesday: 08:00 - 17:00
Thursday: 08:00 - 17:00
Friday: 08:00 - 17:00
Saturday: 09:00 - 14:00
Sunday: Closed
Need Window Works?
Hire the repair man you can trust!
972-360-6007
Before
After
Before
After
Before
After
Before
After
Before
After
Before
After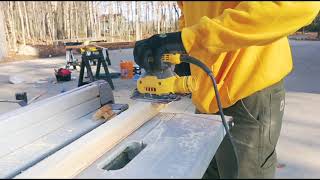 Professional services for the repair and replacement of windows In Roanoke
Repairing or replacing the window unit is a rather complicated and demanding job, which should be trusted to be performed by experienced specialists who have special equipment at their disposal.
Services Offered in
Roanoke

:
HARDWARE / MECHANISM REPAIR
Nearest Cities we Serve
Trophy Club

(76262)

Elizabethtown

(76262)

Marshall Creek

(76262)
Window Repair Near Me
Are your windows foggy? It means there is a broken seal! But there is no need to worry, you don't have to replace the window, you can just replace the glass! Call ARGO GLASS & WINDOWS to schedule a free estimate
Read Latest News
Roanoke Window Repair
There are a lot of companies that provide such a service, but sometimes it is not easy to find a reliable executor who can provide assistance at an affordable cost and within the stipulated time frame. In Roanoke, repair of windows can be ordered in our company, which will make it possible to be sure of the timeliness of work and that the windows will be properly restored or replaced with new ones.
We cooperate with famous manufacturers of modern windows, as well as components for such constructions. Regardless of the age of your windows, their actual condition, we will provide you with qualified assistance. Initially, an employee will arrive at the facility in order to diagnose and determine a malfunction that requires urgent remediation. The next stage is the coordination of prices and deadlines for work. We try to cooperate as transparently and formally as possible, so that customers find it convenient to work with our organization. If our specialists determine that there is no point in carrying out the restoration work, we will offer a complete replacement of the window block or several blocks.
In Roanoke, as well as throughout the state of Texas, window repair has become available to anyone who needs professional help. We undertake to provide any assistance for the reconstruction or replacement of your windows, as well as promptly and efficiently perform the pre-agreed work front.
What services do we provide?
In short, all the problems associated with the restoration of old windows and the replacement of window units with their famous counterparts will be solved by our company. For example, windows are often broken and require urgent restoration. In the summer you can wait a few days, but in the cold season it will be necessary to take certain measures quickly. In Roanoke, repairing windows, namely replacing a glass unit, will cost our customers inexpensively. We will arrive at the object, dismantle the damaged structural element, take measurements, and then select the appropriate glazing and install it. After that, the original integrity of the structure will be restored, and the window can be operated in normal mode.
Problems with sealing rubber bands are quite common. They often crack, crack, so the tightness of the window is severely disturbed. In this case, only their replacement will help. Our staff can quickly perform this work by offering a choice of high-quality seals from different manufacturers. In Roanoke, repair of windows and replacement of accessories can also be carried out by our employees.
Find a professional window repair near You in Roanoke, TX.
You can contact us in a convenient way for you and call the master to the object. After talking with him in person, you will find out the exact cost of repairs and the timing of the work. It's convenient and profitable to cooperate with us, so the number of our clients continues to grow rapidly every year.